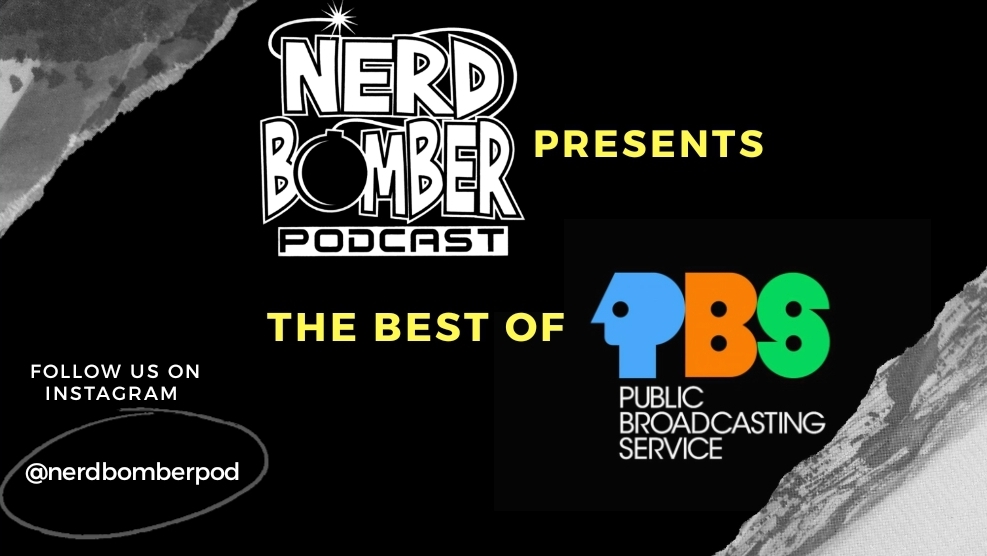 The NERDBomber Podcast is back after a long hiatus to offer some respite from the current chaos of the world. One of the best sources for that has traditionally been the Public Broadcasting Service. Throughout its 50 year history, PBS has provided a variety of creative, and innovative programming that also educates viewers of all ages. On today's episode, Your Friend Claude, and Just Jamie break down their all-time favorite PBS shows. Check it out and see if any of yours made the list!
___________________________________
NERD Bomber Podcast
⭐ Rate & Review this episode on Podbean
 CREDITS:
Created by: Claude Willis, and Adam Marcey
Hosts: Claude Willis, Jamie Barrows, and Adam Marcey
Produced, Engineered, and Edited by: Claude Willis
Theme by: Jakk Hazzard
Logo by: Jim Coon
Special Thanks: The letters P, B, and S, & listeners like you!
"NERD Bomber Podcast" is produced by Ghost Factory Productions, for the WAM Network
 CONNECT WITH US:
Follow us on Twitter: @nerdbomberpod
Follow us on Instagram: @nerdbomberpod
Follow us on Facebook
All inquiries e-mail: nerdbomberpod@gmail.com