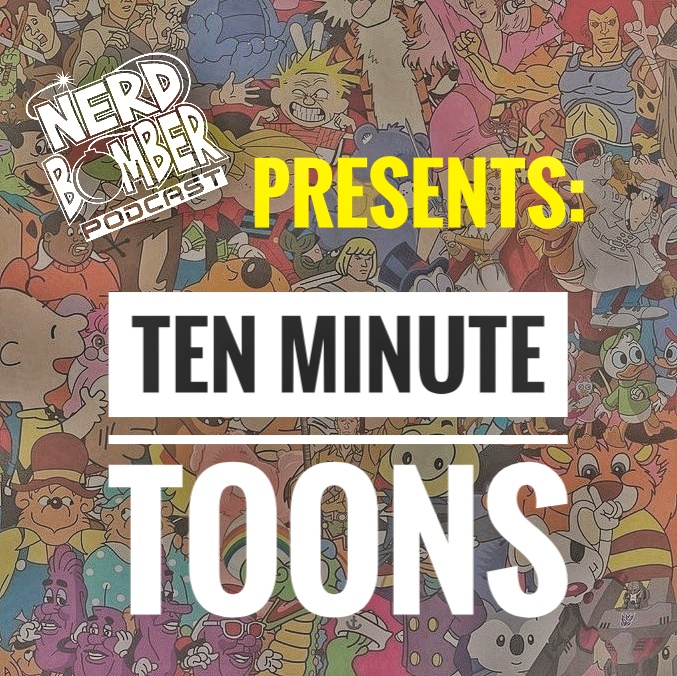 The wait is over! Ten Minute Toons is here!  Each week we'll be shining a spotlight on a classic Saturday Morning Cartoon. Today we start with the cartoons that started it all...Looney Tunes!
__________________________________
NERD Bomber Podcast Presents: Ten Minute Toons 
⭐ Rate & Review this episode on Podbean
 CREDITS:
Created by: Claude Willis, and Jamie Barrows
Host: Claude Willis
Produced, Engineered, and Edited by: Claude Willis
Theme by: Claude Willis
Logo by: Jim Coon
Special Thanks: Charles Mintz, The Man Of 1,000 Voices: Mel Blanc & listeners like you!
"Ten Minute Toons" is produced by Ghost Factory Productions, for the WAM Network
 CONNECT WITH US:
Follow us on Twitter: @nerdbomberpod
Follow us on Instagram: @nerdbomberpod
Follow us on Facebook
All inquiries e-mail: nerdbomberpod@gmail.com